Balvenie Cocktail Labels
A series of bespoke bottled cocktail labels for Liquid & Larder, in collaboration with scotch whisky brand, The Balvenie.
The first label illustrates a scene featuring Balvenie Australia Ambassador, Ross Bailey at The Gidley with a rowdy bunch of characters.
The scene is set in the environment of the main illustration.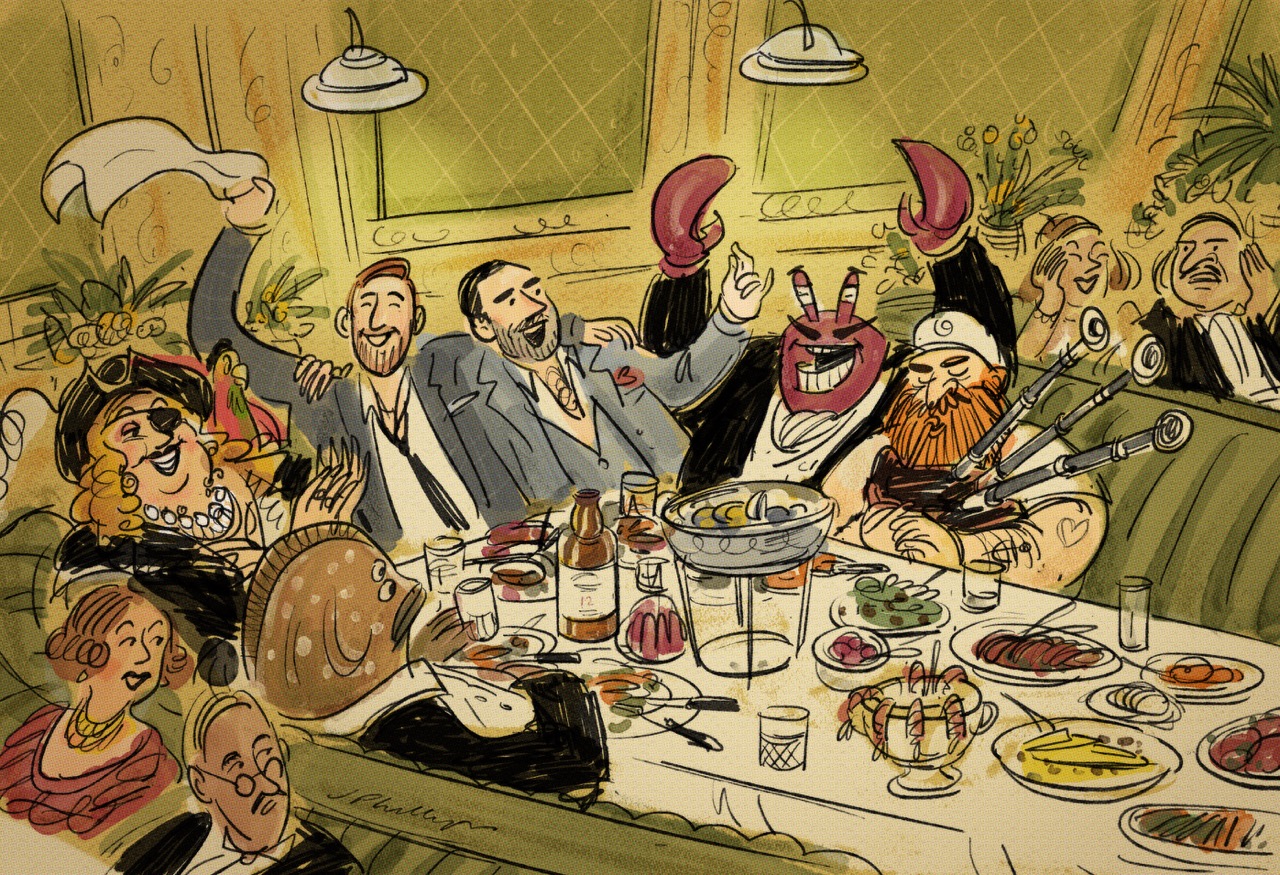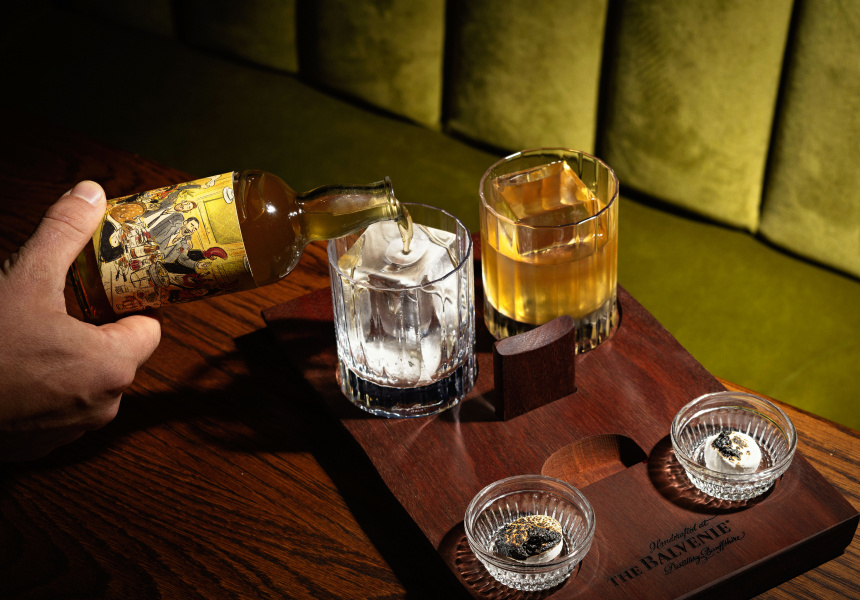 The second scene features one of the Gidleys private rooms 'The Library' that moonlights on special occasions as a poker room. This label was created for a special fund-raising event.