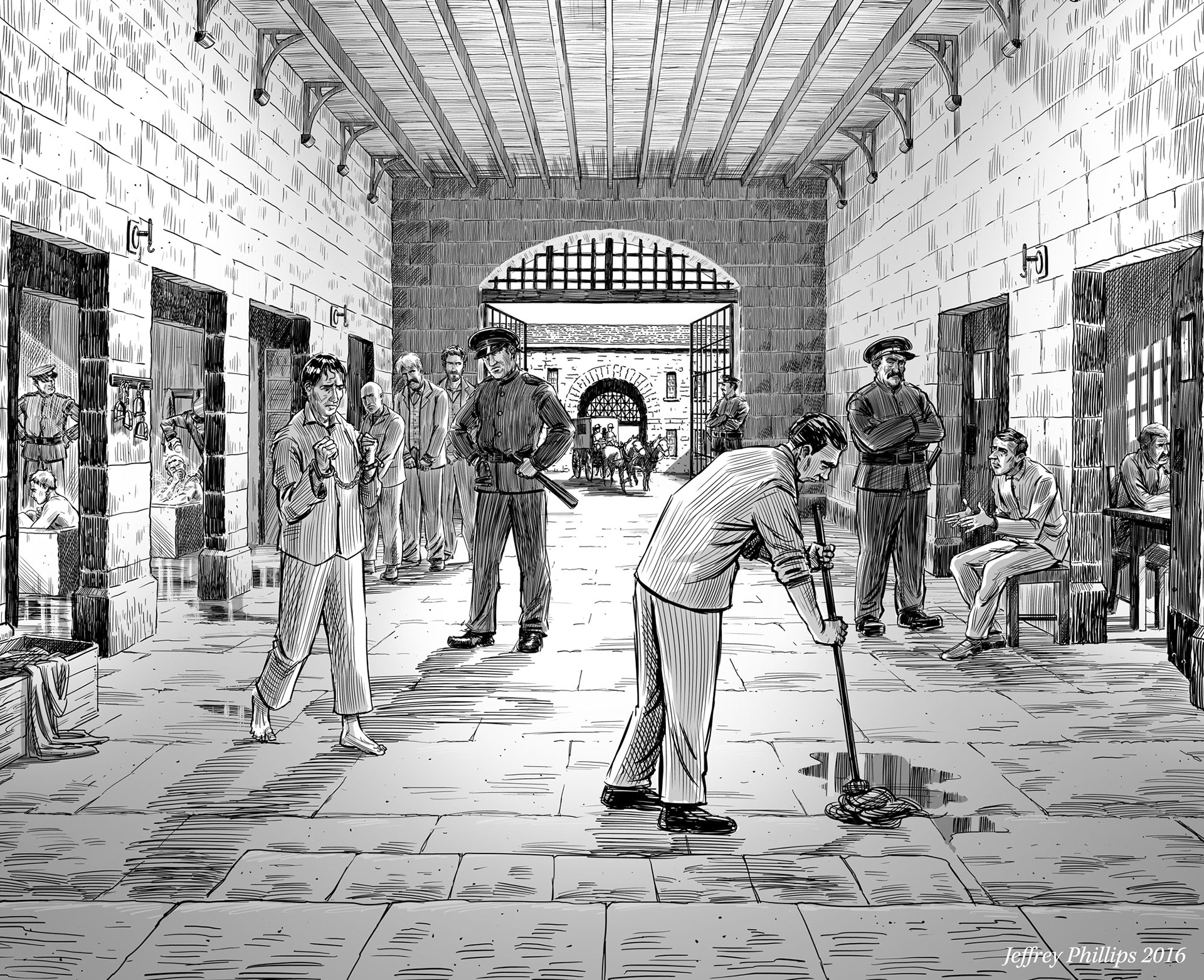 This illustration was commissioned by The National Trust to be placed in the Old Melbourne Gaol on Russell St, Melbourne.
The image represents the original entrance into the gaol while it was a working prison. The far gate is the main prison entrance. In the distance you can see a carriage transporting prisoners has arrived. On the left, we have prisoners waiting to be bathed and deloused before continuing on to begin their stay. On the right we have a prisoner being interviewed in one of the interview rooms. 
The guards, prisoners, fittings and accessories are all historically accurate wherever possible.
This area has since been closed off from view, however the illustration is placed in the entrance way where it gives the viewer a glimpse into how the space was used many years ago.
Client: 
The National Trust
Agency: 
Green Scribble