The Art of War
Editorial work to accompany an article in
A+ Insights Magazine
about hospo workplace culture. Written by chef Mark Best, edited by Besha Roddell.
I've included the illustrations alongside snippets from the article below. Concepts and process are included at the bottom.
"It was my third straight week of 7.30 a.m. starts and 1 a.m. finishes without a day off. As a new starter at one of Britain's most famous restaurants, I was low in the hierarchy and it was evident that I had not yet earned the right to rest..."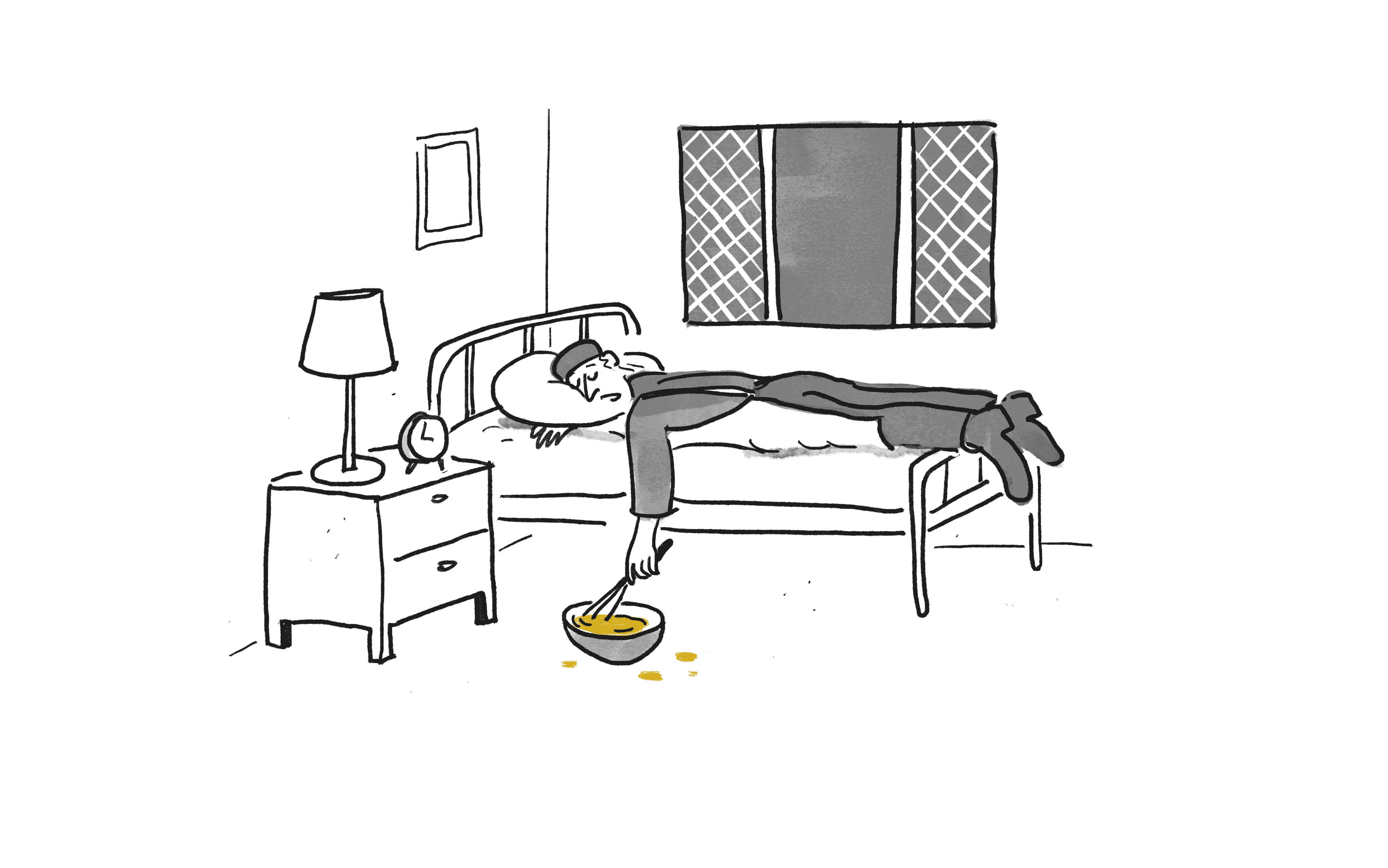 "One such stroke and lapse in concentration took my protruding thumb knuckle with it..."
It is a level of exhaustion you become accustomed to... the thousand-yard stares of the culinary trenches, and the crow's feet and furrowed brows of men twice their age. Meals, prison perfunctory in all senses of the metaphor...
"Talking to my peers (the male ones, at least) on this subject, it's interesting how much romantic attachment they have to their own war stories."
"COVID has brought into sharp relief how reliant we have been on itinerant talent ...] a smokescreen to our structural deficiencies."
"... By 30 they were burnt out."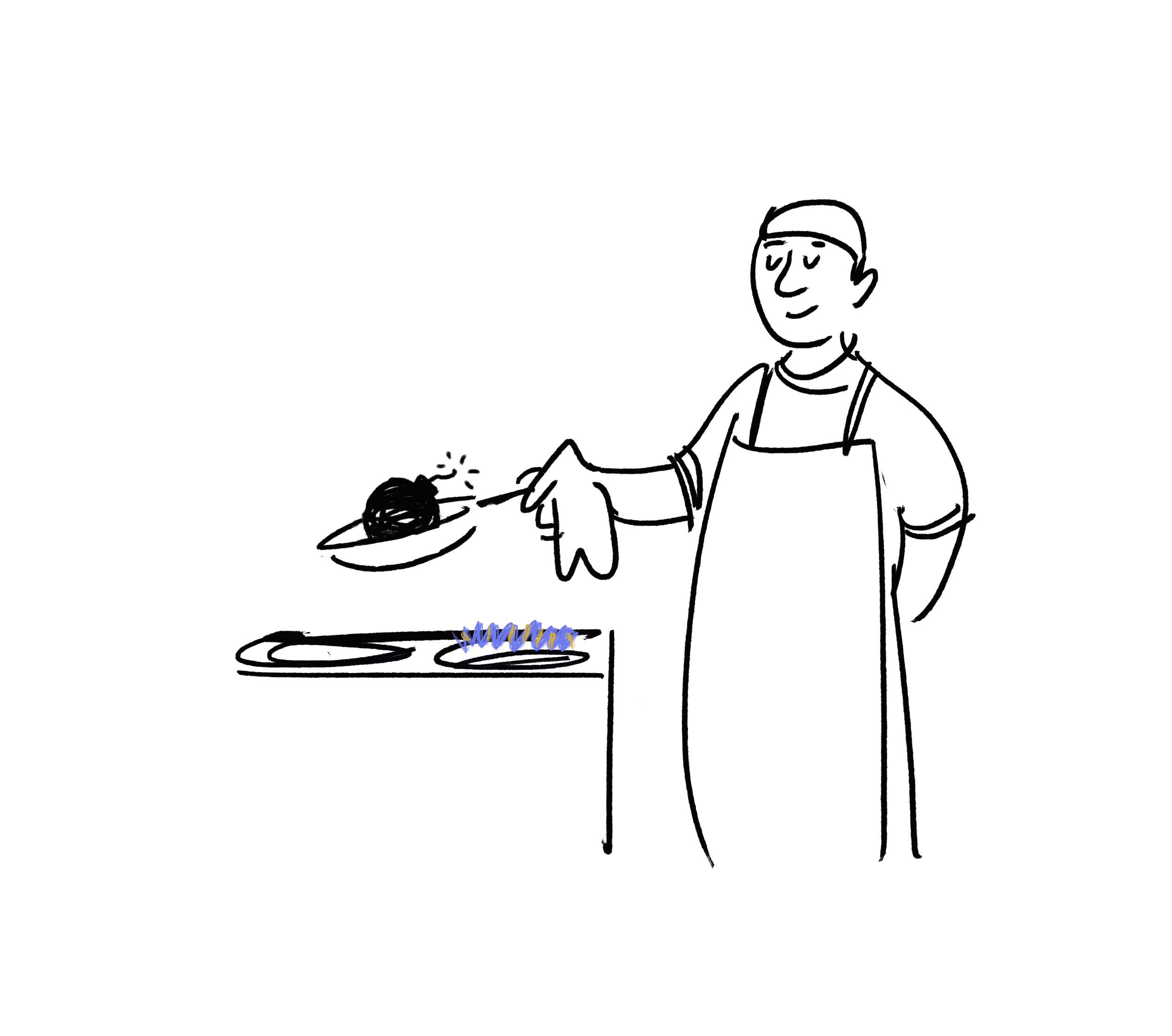 ---
Concepts and development:

One approach I often take is to take snippets of evocative lines and build up some drawings from them.